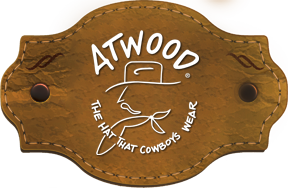 Vigilante 4.5 Cool X The Palm Leaf Collection By Atwood Hats
4-1/2" brim. Tan hatband with white thread and Atwood logo detail.
Crown 4 5/8" Brim 4 1/2"= Sizes 6 3/4-7 5/8
Note: All sales are final for all Cool X Hat Band, and/or Bound Edge Hats installations. Exceptions to hat styles that default at Bound Edge anyways.