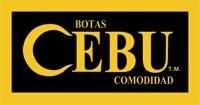 Men's BorceShark Soft Toe 6" Work Boots By Cebu Comfort.
---
When the advantages of a lace-up work boot demanded an extra layer of protection, the Borce Shark line was born. Consolidates Shark Shield Technology that shields the heel and toe of the leather upper, with a double density outsole.
Versatile and Dual-Density Sole
The Max sole uses a blend of two types of polyurethane materials. One segment is designed to provide sturdiness and is expertly located in the areas that suffer the most wear; the other segment acts as a cushion for added comfort.


Description:
Warehouse/Utilities/Manufacturing
Plumbing
Drivers
Mechanics
Roofing
...and more
Note: When ordering, Shedron is now the color Brown