Home
> Cebu TK Lacer 8" Shedron Steel-Toe
Cebu TK Lacer 8" Shedron Steel-Toe
TK LACER 8" SHEDRON STEEL-TOE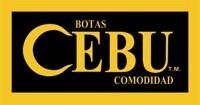 Cebu TK Lacer 8" Shedron Steel-Toe By Cebu Comfort Boots
---


Features:
THE EXCLUSIVE COMPONENTS OF TRACTOR SOLE YEILD HIGH PERFORMANCE- The special design of the tractor sole is made to withstand the toughest duties. Absorbs the impulses and shocks of machinery and other sources

AIRFLOW REMOVABLE INSOLE- Have stinky feet? No worries! Our removable insoles will do just fine in the washing machine and come out looking and smelling fresh. The design also allows for some airflow.

The TOUGH RUBBER SOLE makes it ideal for work that includes but is not limited to indoor and outdoor construction work. The LIGHTWEIGHT maximizes performance. Although water-resistant, these boots are NOT waterproof

Oil, Gas, and Acid Resistant; Goodyear Welt Construction. The external part of the shoe is made up of 100% GENUINE LEATHER.

Size: 6.0/10.5 and 11,12,13

D-Width Medium

STEEL-TOE- Good protection to keep your toes safe from the risk of heavy falling objects. ANSI Requirements met.