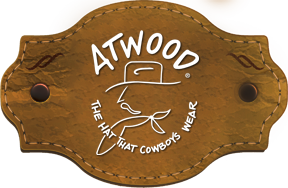 Broodmare w/ Horsehair Hat Band, Palm Leaf Collection, By Atwood Hats.
---
Broodmare W/ Cool X Sweat Band and a Horsehair Hat Band
Crown 4 3/4'' Brim 4'' Front 6" Available Sizes: 6 3/4 thru 7 5/8
Note: All sales are final for all Cool X Hat Band, and/or Bound Edge Hats installations. Exceptions to hat styles that default at Bound Edge anyways.