Home
> Ranger 6" BA681 Waterproof Toe-Guard Work Boot
Ranger 6" BA681 Waterproof Toe-Guard Work Boot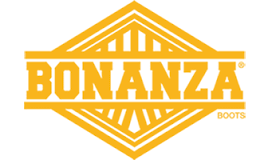 ---
Ranger 6" BA681 & BAT681 Waterproof Toe-Guard Work Boot & or Composite Toe

The Ranger Pro Work Boot is specifically invented for jobs that require all-weather protection. A waterproof membrane and puncture-resistant midsole keep you protected around water, mud, and debris. The heat-tolerant outsoles and tough rubber toe-guard extends strength against extreme surroundings and provide a durable step on any terrain. The comprehensive technological design keeps your feet safe and comfortable during the toughest jobs.
Features
Waterproof full-grain leather upper
Sealed seams + breathable membrane lining
Non-metallic, puncture-resistant midsole plate
Rubber toe-guards protect against bumps and scrapes
Removable, shock-absorbing padded PU insole
Non-metallic, slip, and heat resistant outsoles
PU Direct Injection Construction
EH Rating meets ASTM Electrical Safety Standards
Imported
Technologies
Waterproof protection with sealed seams + membrane block water from seeping in.
Puncture-resistant woven non-metallic plate decreases the risk of injury by sharp objects.
Electrical Hazard rating protects against contact with live electrical circuits and reduces the potential of electrical shock.
Slip-resistant outsoles guard against heat and oil deterioration and will resist temperatures of up to 572°F (60-second contact).