Home
> BOONDOCKS | Lacer 8-Inch Removable Kiltie Work Boot
BOONDOCKS | Lacer 8-Inch Removable Kiltie Work Boot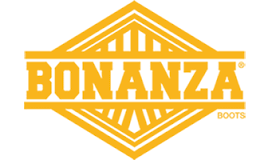 BOONDOCKS | Lacer 8-Inch Removable Kiltie Work Boot, Bonanza Boots.
---
BOONDOCKS | BA817 Black | Brown | Light Brown

Our Lacer boot is built with premium full-grain leather and support features that make it an essential part of your workday. Removable memory insoles and an unlined finish keep your feet dry and comfy in warm settings. The Kiltie protects your laces from dirt and debris and it can be removed for thorough cleaning.
Tumbled Leather upper for durable and resistant wear
Removable Kiltie protects against dirt and debris
Unlined for cool comfort in warm weather temperatures
PU Outsole is highly resistant to oily surfaces
Shock-Absorbing insoles lessen painful pressure
Metal Shank provides support and stability
Goodyear Welt creates a sturdy and durable outsole
Speed Hooks for a fast-lace and easy on/off
Soft Toe Protection for safe and lightweight fit
Proudly Made in Mexico
Sizes: 5 | 6-10.5| 11,12,13